Chocynutty Nana
We admit that  Nutty Chocolate Banana Sweet Bars are few and far between, and we can't really remember how we got the idea for making this one…. but we are glad we did.
A smooth mild Chocolate inhale with the Banana & Nut flavours making an appearance when the vapour is held in the mouth, leaving a wonderful superbly balanced mix of flavours in the mouth after the exhale.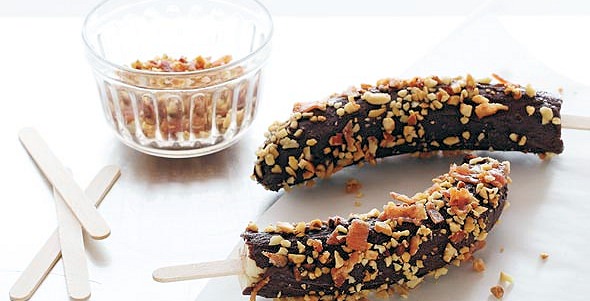 Chocynutty Banana comes with the following advice:-
Buy a big bottle….. it can easily become an addictive all day vape. This 50VG/50PG E-Liquid requires at least 8 days steeping to blend and mature to develope fully.
Advice to Nut Allergy sufferers:-
We have been advised that the Nut flavouring used in this liquid is a syntheticly manufactured as "Nature Identical", No Real Nuts were harmed or used in the manufacture of this liquid.
However, we always advise to ere on the side of caution.