For DIY Home Mixing
 This is our AC-RY4 Concentrate, designed to replicate our original & legendary "AC-RY4" flavour, when mixed with the users desired ratio of VG/PG (and nicbase if required).
We would suggest between 10% and 25% as a guide percentage to use, but strength of flavour is always at the users preference.
All Alchemists Cupboard Deluxe Concentrates are PG based and intended for the home user.
Please read the mixing guide available here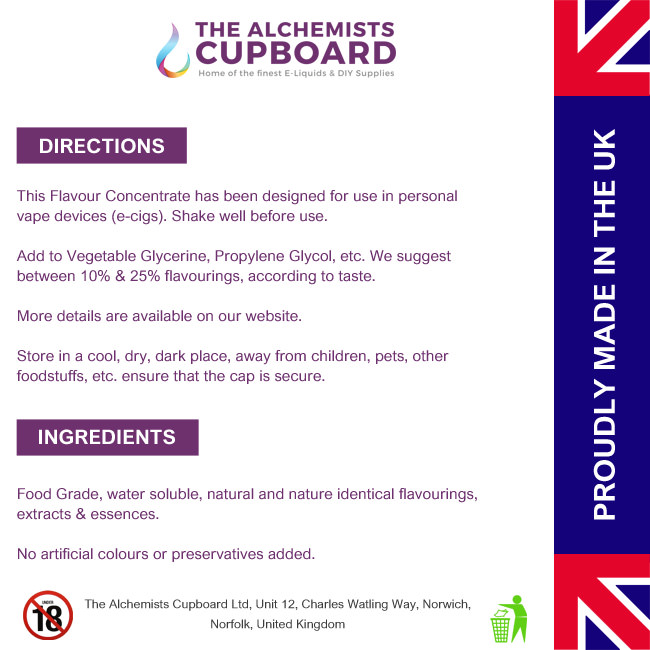 AC-RY4
Amongst most Vapers, the flavour known as RY4 is considered legendary.
It was originally formulated and made by a chemist working for The Ruyan Group in China.
Many stories are repeated about the chemist hiding in a cave somewhere in China with the stolen RY4 recipe tattooed on him.
RY4 became an instant hit, and every other E-Liquid manufacturer and DIY hobbyist set out to re-create this complex E-Liquid.
The great variety of RY4 versions are a result of the many different combinations of the main ingredients:- Tobacco, Caramel & Vanilla, with a few additions.
The AC-RY4 has all the above and more, resulting in a exceptionally smooth vape and flavour hit. It is exactly as The Alchemist imagined when he started experimenting with this.