For DIY Home Mixing
Blueberry Doughnut E-Liquid Concentrate is designed to replicate a "Blueberry Doughnut" flavour, when mixed with the users desired ratio of VG/PG and nicbase (if required).
We would suggest between 10% and 25% as a guide percentage to use, but strength of flavour is always at the users preference.
All Alchemists Cupboard Deluxe Concentrates are PG based and intended for the home user.
Please read the mixing guide available here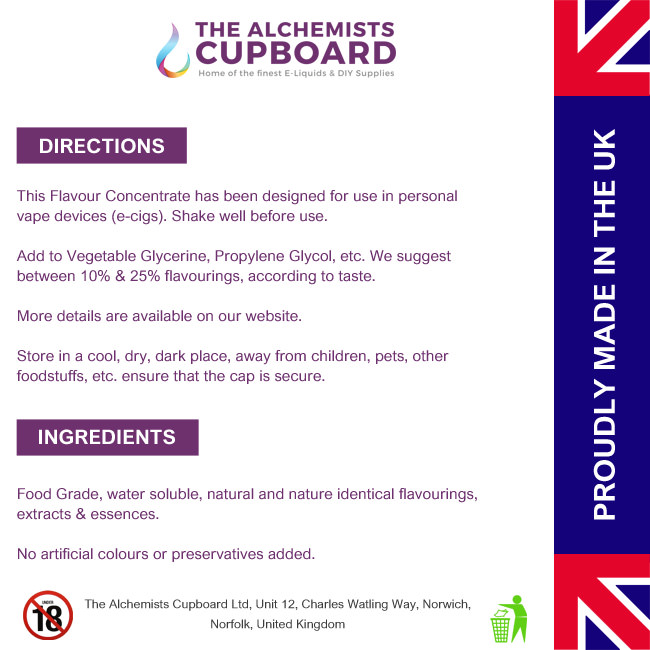 Blueberry Doughnut

The Alchemist has been 'Jammin' & with this, he has captured every essence of a freshly baked Blueberry Doughnut right here in this one shot E-Liquid Concentrate.
A Doughnut has always been the very naughtiest of treats, paired with a sweet Blueberry Jam… this equals heaven for The Alchemist's sugar lips. Meaning he can enjoy that true, freshly baked, sweet taste without any of the guilty feelings or sticky mess.
A fresh baked deep Doughnut with a sweet sugar glaze that's oozes 'True' flavour is only the beginning, Blueberry jam that ripples through the doughnut along with a sweet frosted finish, delivering a sweet satisfying flavour on all levels.
If one Doughnut is never enough… This is the juice/ E-Liuquid for you.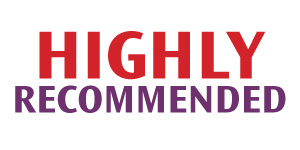 Make sure you have a big bottle of this, as it is very likely to become a favourite all day vape.