For DIY Home Mixing
 This is an E-Liquid Flavour Concentrate, designed to replicate our original "Chocolate Peanut Butter Cookies" flavour, when mixed with the users desired ratio of VG/PG and nicbase (if required).
We would suggest between 10% and 25% as a guide percentage to use, but strength of flavour is always at the users preference.
All Alchemists Cupboard Deluxe Concentrates are PG based and intended for the home user.
Please read the mixing guide available here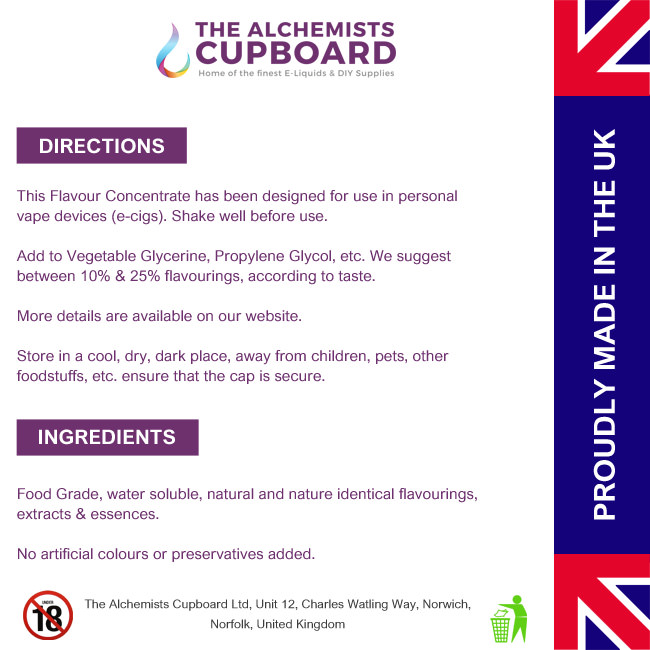 Chocolate Peanut Butter Cookies
The Alchemists take on a great American Cookie Flavour.
Rich Dark Double Chocolate mixed with creamy Peanut Butter.
You may not think it, but these flavours blend so well together… making it one of the best selling cookie flavours in the USA .
 This makes a very rich E-Liquid that will give a good thick vapor production and leave a nice chocolate / peanut flavour in the mouth after exhale.
Luckily there are no calories in this liquid, or we undoubtedly would all be a few pounds heavier.
This liquid is complex and needs time to develop, put it away to steep in a nice warm place for at least 10 days to get the best flavour from it.