For DIY Home Mixing
Cola Bottles E-Liquid Concentrate – to be mixed with the user's desired ratio of VG/PG and nicbase (if required).
We would suggest between 10% and 25% as a guide percentage to use, but strength of flavour is always at the users preference.
All Alchemists Cupboard Deluxe Concentrates are PG based and intended for the home user.
Please read the mixing guide available here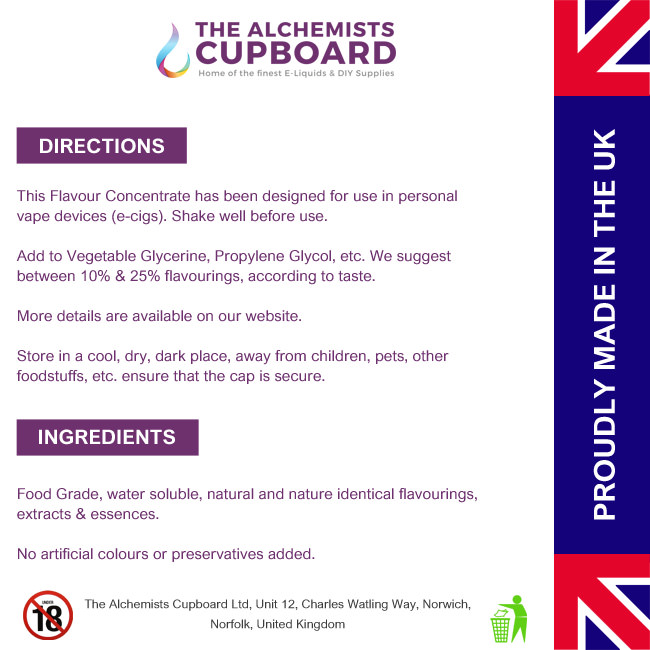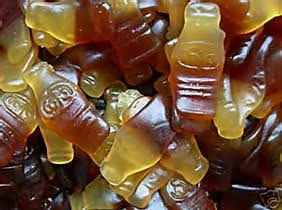 Cola Bottle E-Liquid Concentrate delivers a that taste you thought was impossible, distinctive traditional cola, with a sweet shop gummy candy will have you felling like you've just bought a quarter from the local sweet shop.
Another E-Liquid we have spent a considerable amount of time developing, its often considered impossible to create an acceptable Cola vape, well The Alchemist begs to differ. Cola Bottles has the WOW factor and you simply won't believe how true to taste this liquid is until you try it. Jelly cola candy at its finest. For best results we advise this juice is mixed at 25%. We also recommend a relatively short steep of 7-10 days with best results around 14 days.