For DIY Home Mixing
This is a Flavour Concentrate, designed to replicate our original "Lemon Meringue Pie" flavour, when mixed with the users desired ratio of VG/PG and nicbase (if required).
We would suggest between 10% and 25% as a guide percentage to use, but strength of flavour is always at the users preference.
All Alchemists Cupboard Deluxe Concentrates are PG based and intended for the home user.
Please read the mixing guide available here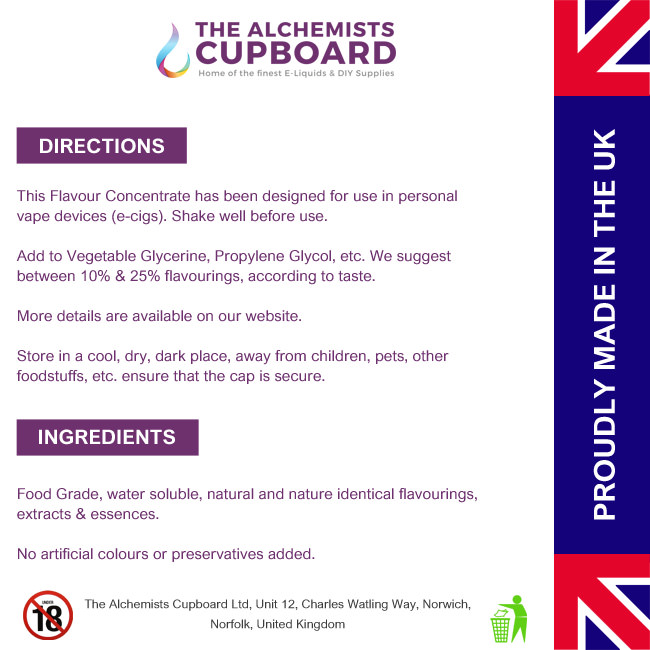 Lemon Meringue Pie (17) is a flavour explosion. Wonderfully zingy lemon, with a plentiful helping of meringue on a perfectly baked pastry biscuit base. So have your Pie and Vape it with this modern day classic.
This is a reworked version of our original LMP from over 5 years ago. It was always one we were very fond of, but 5 years ago we were somewhat limited with flavours, whereas today we have thousands of flavours to play with. Over the last year LMP (17) has been at the forefront of our development and we now feel it's the best it can be. Authentic in every aspect with a lingering sweet lemon taste that gets better over time. For best results we advise this juice is mixed at 21%. We also recommend a minimum of 3 weeks steeping with best results around 4-5 weeks.