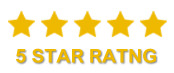 Extreme, Serious, Mental, Pure, are all words we would use to describe this strong Menthol blend.
If you are an extreme menthol lover, or your taste buds have gone AWOL, or maybe you have a serious cold and need your sinuses unblocking, (or maybe you are just a bit mental)…. then, this is the juice for you.
Not sweet, not flavoured with anything to detract from the pure menthol flavours and cool throat hit, this vape is as the name says… "Mentally Menthol"
(it is a nice neon green colour too).
Serious Flavour and good vapor from this 50PG/50VG Vape-Liquid, but we advise that you use it with caution.
WARNING


This Vape-Liquid lives up to it's name and really is –
MENTALLY MENTHOL