For DIY Home Mixing
 This is an E-Liquid Flavour Concentrate, designed to replicate our original "Vape The Rainbow" flavour, when mixed with the users desired ratio of VG/PG and nicbase (if required).
We would suggest between 10% and 25% as a guide percentage to use, but strength of flavour is always at the users preference.
All Alchemists Cupboard Deluxe Concentrates are PG based and intended for the home user.
Please read the mixing guide available here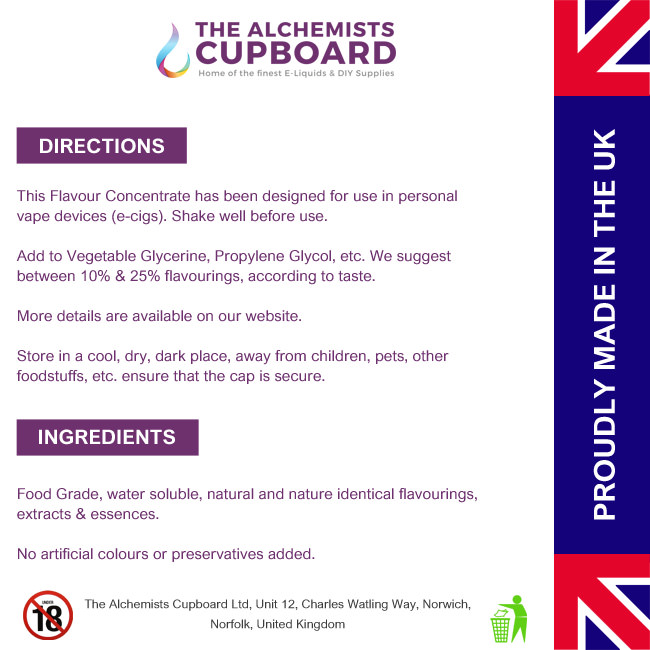 We all know the flavour this e-liquid aims to replicate, and The Alchemist thinks this achieves it very very well.
Full of fruity flavour with a sweet candy shell, it's all there… If you like the sweets then you will love this e-liquid.
Good flavour reproduction that lasts, with a nice balanced quantity of vapour.
We find this liquid only requires a few days steeping to deliver and taste the flavour as we like it…. but you may like it more mature, if so… allow it to mature.
If you have a variable voltage/wattage device, we advise using a mid range voltage/wattage.
We think you will love it.