Rhubarb Crumble with Custard E-Liquid
This product is supplied as 0mg
(this means that it contains no nicotine)


What can we say about this lovely balanced 70PG/30VG  E-Liquid?
Rhubarb Crumble & Custard has been a long time in the making… It has taken a lot of trial and development, to obtain the vape and flavour hit that The Alchemist wanted.
Smooth but rich, tart but sweet, fruity yet mellow, with a rich creamy custard but light enough to not overpower the fruit, and topped by a perfect hint of light crumbly biscuit…. The combination of flavours will caress and tantalise your taste buds.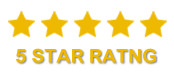 We are not going to try and describe the inhale / exhale experience…. It is a complex mix so they change at different times for different people!
Treat yourself to a real taste of the past, Rhubarb Crumble & Custard just like mum used to make…. A classic British Dessert, just waiting to be re-discovered.
Please allow at least 7 days for this E-Liquid to steep and develop (14 days is even better), it will reward you for the wait with a depth of flavour that you can only dream about, and you will then understand why it has become one of our Best Sellers!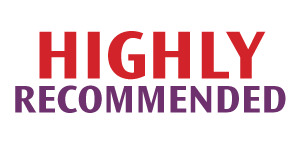 If you require nicotine, this will be added in the form of our compliant 100% VG based, 18mg 'Nicotine Shot' upon adding the desired bottle to your shopping cart.
There you will have the option to add multiple 'Nicotine Shots' to suit your desired level. This will be supplied separately and will need adding to your 0mg (Nicotine Free) Liquids BY YOU.
Upon check-out, you will also be presented with an option of an additional empty bottle to house all liquids. Upon combining liquids & to ensure all components are sufficiently bonded Shake vigorously for 5-10 min (thoroughly) & leave to stand for 24hours before use. To see what combinations and strengths are required please see table below:
1 x 10ml 18mg Nicotine Shot + 50ml of 0mg Vape Liquid = 60ml @ 3mg/ml
2 x 10ml 18mg Nicotine Shot + 40ml of 0mg Vape Liquid = 60ml @ 6mg/ml
2 x 10ml 18mg Nicotine Shots + 100ml of 0mg Vape Liquid = 120ml @ 3mg/ml
4 x 10ml 18mg Nicotine Shots + 80ml of 0mg Vape Liquid = 120ml @ 6mg/ml
Higher strengths are achievable but this will impair the taste more so, due to diluting the liquids. Our liquids have be re-designed to incorporate the changes above.
To achieve a 9mg… equal parts of Vape Liquid and 18mg Nicotine shot would be needed.