Coconut Caramel with Hazelnut Honey, Mmmmmmm…..
All I am going to say about this is… It is our constant All Time Top Selling Vape-Liquid for a very good reason!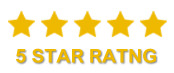 If you like smooth subtle flavours, you should love this one, a very smooth coconut and caramel with a touch of hazelnut on the inhale, the honey adds depth to those flavours making it very smooth and tasty… leaving a delicate taste of coconut & Honey in the mouth after the exhale.
Don't be tempted to vape at high wattages, or you will burn away the subtle flavours. this is a  50PG/50VG Vape-Liquid.
"Very Highly Recommended" one of the Alchemists all day vapes.