Coconut Ice
Just like the coconut sweets, very sweet, very coconuty, very nice…
Close your eyes and you would swear you were eating them (but without the bits that get stuck in your teeth).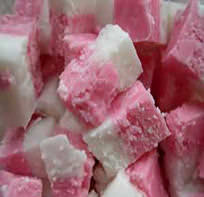 Takes me back to my school days, when we used to get a threepenny bag from the corner shop!
A very nice E-Liquid, perfectly balanced at 50PG/50VG giving plenty of vapour and a sweet coconut aftertaste.