For DIY Home Mixing
 This is an E-Liquid Flavour Concentrate, designed to replicate our original "Lemon & Lime" flavour, when mixed with the users desired ratio of VG/PG and nicbase (if required).
We would suggest between 10% and 25% as a guide percentage to use, but strength of flavour is always at the users preference.
All Alchemists Cupboard Deluxe Concentrates are PG based and intended for the home user.
Please read the mixing guide available here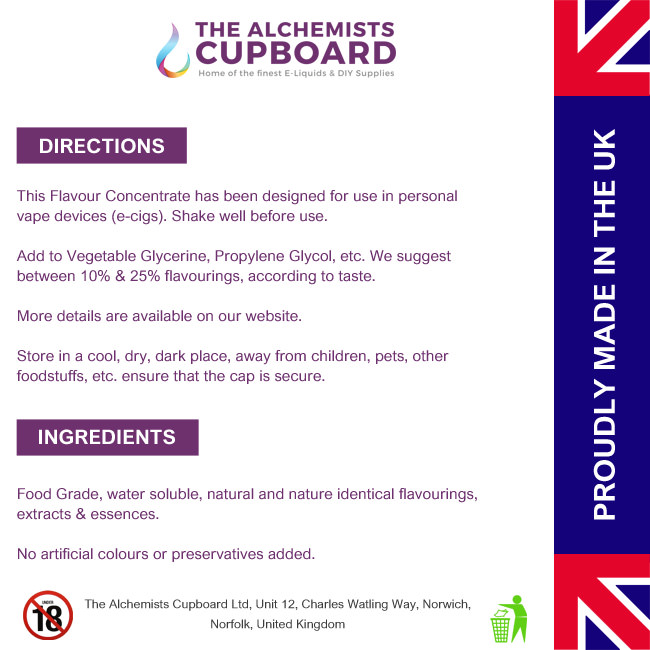 Lemon & Lime


 Some say it is a bit like "7Up", some say it reminds them of "Mountain Dew", some say just like freshly opened "Sprite"….
We say….  Thanks, but it's not intended as a copy of any of those flavours, The Alchemist set out to make a good traditional, refreshing, zesty Lemon & Lime flavoured Vape…
OK,  so we may be a bit biased, but we think the flavour is so pure and clean, it beats them all anyway.
 This can easily be an all day vape…. light, flavoursome, refreshing from start to finish.
 Try some today and taste the real flavour of quality Lemon & Lime.
 Good throat hit and vapor production, it is a revitalising and pleasant E-Liquid, that leaves a very nice refreshing taste in the mouth.