For DIY Home Mixing
This is a Flavour Concentrate – to be mixed with the user's desired ratio of VG/PG and nicbase (if required).
We would suggest between 10% and 25% as a guide percentage to use, but strength of flavour is always at the users preference.
All Alchemists Cupboard Deluxe Concentrates are PG based and intended for the home user.
Please read the mixing guide available here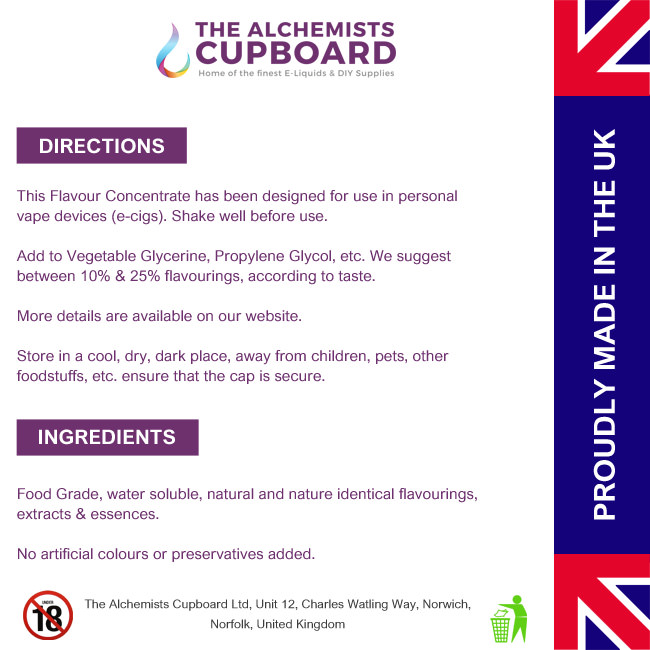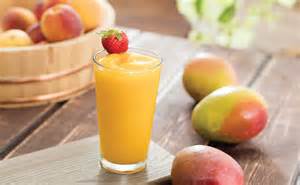 Mango Ice is a perfectly balanced blend of Mango's that delivers a fresh mango juice like taste with a cold sensation that very much resembles the cool wash you get from a ice cold drink. Refreshing and fruity Mango Ice is a perfect all year round vape.
This is a juice which we developed over the summer & it soon became a firm favourite with the team of wizards who work in our cupboard. A complex blend of Mangos are the main focus and delivers the WOW factor to this juice, but Cold, Icey liquids are not easy to perfect, often the coldness transforms into a menthol like taste which ultimately overpowers the predominant flavour, perfection is key to deliver the right balance, which the Alchemist has aced with this juice. For best results we advise this juice is mixed at 18%. We also recommend a relatively short steep of 14 days with best results around 21 days.