What can we say about this lovely balanced 70PG/30VG  E-Liquid?
Rhubarb Crumble & Custard has been a long time in the making… It has taken a lot of trial and development, to obtain the vape and flavour hit that The Alchemist wanted.
Smooth but rich, tart but sweet, fruity yet mellow, with a rich creamy custard but light enough to not overpower the fruit, and topped by a perfect hint of light crumbly biscuit…. The combination of flavours will caress and tantalise your taste buds.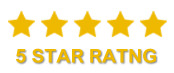 We are not going to try and describe the inhale / exhale experience…. It is a complex mix so they change at different times for different people!
Treat yourself to a real taste of the past, Rhubarb Crumble & Custard just like mum used to make…. A classic British Dessert, just waiting to be re-discovered.
Please allow at least 7 days for this E-Liquid to steep and develop (14 days is even better), it will reward you for the wait with a depth of flavour that you can only dream about, and you will then understand why it has become one of our Best Sellers!