For DIY Home Mixing
This is a Flavour Concentrate – to be mixed with the user's desired ratio of VG/PG and nicbase (if required).
We would suggest between 10% and 25% as a guide percentage to use, but strength of flavour is always at the users preference.
All Alchemists Cupboard Deluxe Concentrates are PG based and intended for the home user.
Please read the mixing guide available here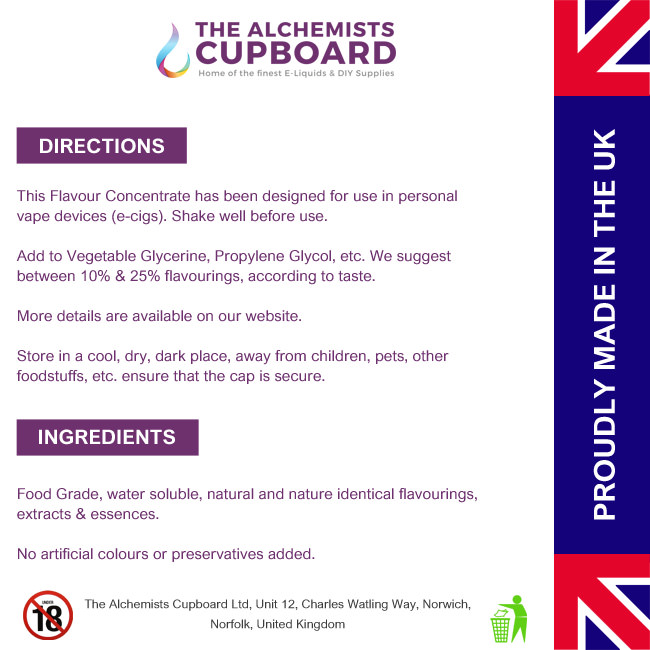 Sour Apple Laces is a Sweet gummy Apple flavour, with a sour fizz that will leave you wondering if you've vaped it or ate it while taking you back to the good old days.
Sweetie Apple is the predominant flavour in this retro sweet shop juice, but the key was creating a realistic sour note to the juice, which wasn't easy but The Alchemist delivered yet again with amazing replication. For best results we advise this juice is mixed at 23%. We also recommend a short steep of 7 days with best results around 14 days.